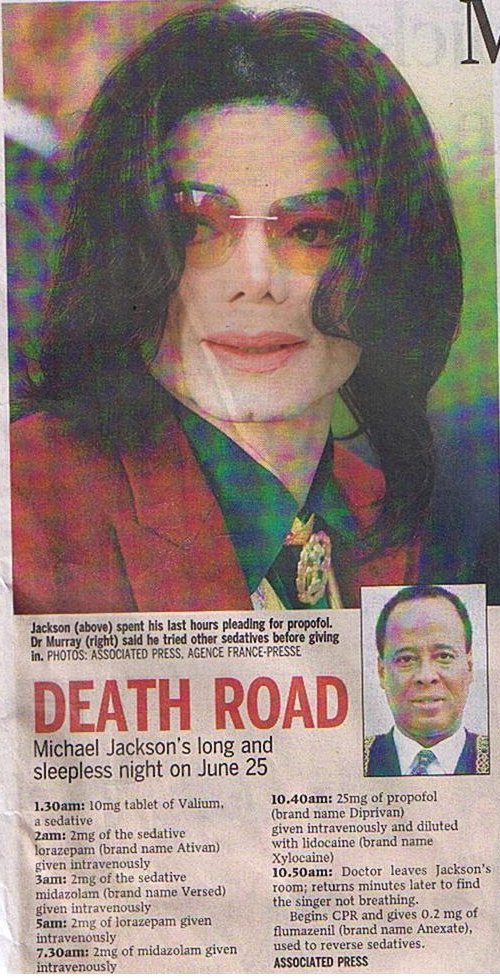 I never knew that doctors are poor in maths .
He was given 18mg worth of normal sedative. Which did not put him to sleep.
Having so much sedative in his body, the doctor put 25 mg worth of propofol, which was strong sedative and more then the total volume of FIVE sedatives added together.

Then MJ failed to wake up, The doctor decided to use only 0.2mg of reverse sedatives to reverse 25mg + 18mg worth of sedatives.
Even if the first 18mg of sedatives are already gone. Would 0.2 mg worth of reverse sedative be enough to reverse 25 mg worth of STRONG sedatives?
So, MJ is killed by maths.. Sigh...~